Surfing For All Ages
Our instructors are passionate about surfing and have years of experience surfing in both competitive and noncompetitive settings all over the world.  Our number one goal is to share our love for surfing with our students while giving them the tools they need to be successful surfers.  We value each unique surfer and that's why our lessons are tailor made to fit each individual.  We create a safe and comfortable learning environment focused on safety, ocean knowledge, surfing mechanics and etiquette.

Private and Small Group Surf Lessons
Each private and small group lesson includes a warm up with stretching and Indo-Board balance training, a land lesson, and ocean surfing.  During the lesson, students will learn about safety, ocean awareness, board anatomy, surfing mechanics and surfing etiquette.  Students will get one on one feedback through a curriculum customized to fit the individual.  Our lessons are broken down into levels and they progress with the surfer.
We have professional surf instructors with extensive training and competitive experience.

Camps and Special Events

Each day camp or special event will include warm up activities (such as stretching, Indo-board balance training, yoga and surf themed games), a land lesson, ocean surfing, a lunch break (including a water break and sunscreen reapplication), and an end of the day activity (such as a beach clean up, scavenger hunt or sand castle building project).  These camps and events focus on safety, ocean awareness, surfing mechanics and surfing etiquette.  Each participant will receive individualized instruction that will progress accordingly.
Surf Lesson Information
We Come to you!  Molli Miller Surf School is mobile, so we can come to the most convenient beach for you!  Otherwise the location will be determined based on the swell, tides, weather etc.
Surf Lessons are offered from sun up to sun down (weather and surf permitted) by appointment only, so please contact us online or call to schedule your lesson today.
What to bring
Water

Sunscreen

Towel

Comfortable, tight fitting swimsuit
Instructional levels
Level 1 includes safety, basic ocean awareness, basic board anatomy, general surfing etiquette, paddling, turning around, catching a whitewater wave, standing up on the board and riding a whitewater wave.
Level 2 includes reviewing and expanding on safety, ocean awareness, board anatomy, surfing etiquette, paddling, turning around, catching a wave and riding a wave.  Level 2 surfers learn to catch open face waves before they break, turn in either direction and ride down the line of the wave.
Level 3 includes reviewing and expanding on safety, ocean awareness, board anatomy, surfing etiquette, paddling, turning around, catching and riding open faced waves down the line in either direction.  Level 3 surfers learn to perform carving cut-backs, turns and/or reentries.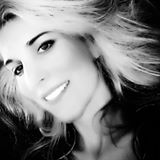 My 9 year old and her friend had a wonderful lesson today. Molli is amazing with kids…and they stood up on almost every wave! I would recommend Molli to anyone wanting to explore surfing. We are definitely scheduling more lessons!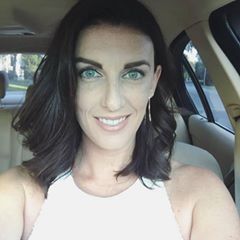 Molli is an amazing surfer herself, but her patience in teaching others (especially children) how to surf is what makes her stand out. If you or your children want to learn how to surf then you definitely need lessons from Molli!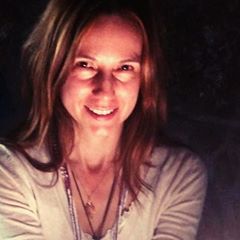 Excellent Surf Instructor!! I learned to surf with Molli in Costa Rica. She made learning to surf feel easy. She's a teacher at heart and explains how to surf in such easily understandable ways that I have not experienced with other instructors. I loved every bit of it! I'm hooked! Highly recommend taking lessons with Molli!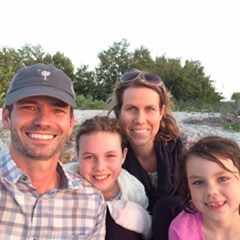 Molli is very patient, encouraging and fun. My daughters are cautious and she meets them right where they are to make for great lessons and memories.!
Molli Miller Surf School is amazing.  Not only did Molli have my 6 year old riding waves standing up within the first few tries, she also took really good care of me by having chairs and an umbrella set so that I could watch.  Her lesson was thorough, but also engaging and kid-friendly.  My daughter left feeling confident and proud of herself.  (On our way home, we had to call every grandparent to tell them about how much fun she had surfing.)  This was a great experience all around, and I highly recommend it for anyone looking for a fun experience for their family.


"This is your life; are you who you want to be?"  Switchfoot
Ready To Schedule A Surf Lesson?